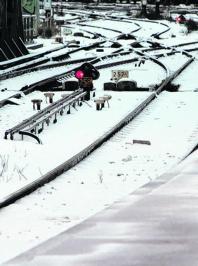 As everybody in Holland knows, the Dutch train service has been "huilen met de pet op" lately. Due to all the snow and frozen junctions, we've seen a few days with next to no train service a while back, and even now when all the snow is gone, there is still an "adapted schedule", due to "logistic problems". In other words, they don't have enough (working) trains to serve all of the schedule, so some routes have reduced service.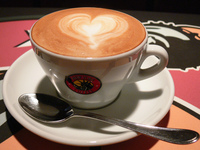 On the plus side, because of this the Dutch Railways is giving every subscription holder (which includes also includes the "Voordeelurenkaart" and the "OV Studentenkaart") free coffee, tea or hot chocolate at the Kiosks. This is at least the case in Utrecht, probably in more places. However, even though the announcement there said ns.nl would contain more details about the offer, I can't find it, so I can't tell for sure.
So, if you've got a few minutes to spare on a station this week, get your free drink at the Kiosk!
And, on a related note: The NS is refunding tickets from the dreaded december 20th, 21st and 22nd railway mayhem, so if you had a delay then (or didn't arrive at all) and still have the ticket, go claim a refund!